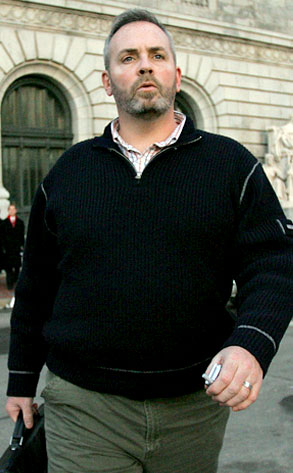 AP Photo/Steven Senne
UPDATE: Hatch will have to serve the remainder of his sentence, which now ends Oct. 16 because he was denied nine days of good behavior, in federal custody.
The Survivor champ had been under home confinement but was hauled back to jail after giving what prosecutors said were two unauthorized media interviews.
__________________________________
Just when he thought he was out, they pull him back in.
Richard Hatch was jailed Tuesday night in Massachusetts, just hours after his pretaped interview with Matt Lauer—in which he blamed antigay discrimination for his lengthy prison sentence—aired on Today.
Officials, citing "privacy concerns," are being pretty tight-lipped when it comes to how Hatch went from A to Behind Bars.
But all signs point to some sort of violation concerning his return to the media spotlight yesterday.