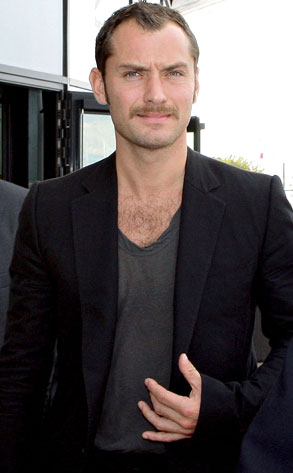 ANG/Fame Pictures
It's hard being a young twentysomething lady who loves famous people. If everyone isn't calling you a fame whore, then you're just trying to get whatever famous person responsible for knocking you up to remember you.
Ugh, it'll be OK; just take underwear pictures and post them online. And if that doesn't work, have a close friend do the talking for you. This is how the story of Jude Law's baby mama Samantha Burke is going, anyway.
A close friend of Samantha's steps up and tells E! exclusive details of the brief relationship between the Sherlock Holmes actor and the aspiring model. It all started once upon a time in a club:
"She met him at a club in New York," says the friend. "He was sick, so she kept going to his hotel over the course of a week to take care of him."
And then poor, sick Jude didn't remember her after she did everything she could (even a steady dose of sex, obvi) to nurse him back to health: