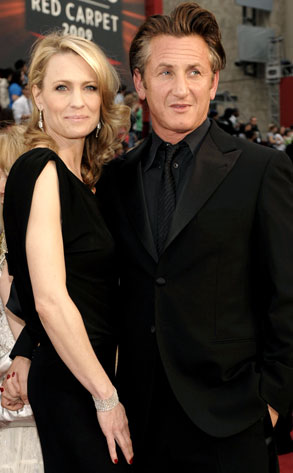 AP Photo/Chris Pizzello
The other shoe has dropped. A day after being quoted saying she was "too old for this s--t" and declaring she wouldn't be reconciling with Sean Penn, we've learned that Robin Wright Penn has indeed filed for the Big D.
The paperwork was submitted Aug. 12 in Marin County, Calif., E! News has confirmed, with Wright Penn blaming "irreconcilable differences" on the demise of the nearly 13-year union.
It's not like they didn't try.
In May, Penn withdrew the couple's second petition in as many years to split up, calling it an "arrogant mistake" on his part, and in June he dropped out of two films to focus on family matters.
But in an interview in the September issue of More, Wright Penn revealed the attempt to make nice didn't take, and that she and Penn were done for good.
"There's no limbo anymore. There's no time. I'm too old for this s--t," she said.