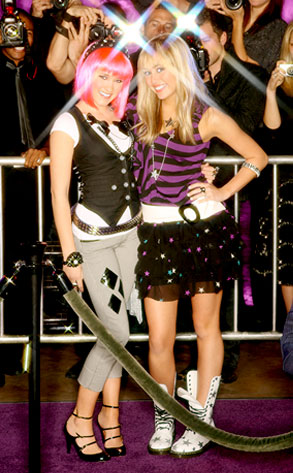 DISNEY CHANNEL/BOB D'AMICO
Even if Miley Cyrus has said she doesn't think there will be a sequel to the Hannah Montana movie, that doesn't mean a girl can't dream.
"I don't think anyone wants to see Hannah Montana ever end, so I think we need to do that," says Emily Osment, who plays Lilly Truscott. "We need to do something like Hannah Montana Goes to London or Hannah Montana on Ice!"
In fact, Ms. Osment, 17, hopes the television series doesn't end anytime soon...