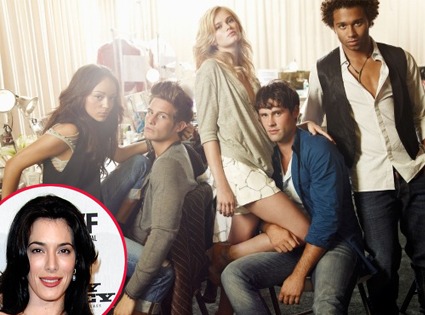 Art Streiber / The CW; Joe Corrigan/Getty Images
Jaime Murray is the newest Beautiful person.
Sources tell us exclusively the British actress, best known for her turn as wicked Lila Tournay on season two of Dexter, has joined the cast of the CW's The Beautiful Life for a multiepisode arc.
But where does the new girl fit in to the fashion-crazed world of TBL? Here's what we're hearing...
According to insiders, Murray plays Vivienne, a powerful wardrobe stylist who has eyes for Corbin Bleu's character, a young model named Isaac. Look for an age-inappropriate liaison between the two characters. Corbin's Isaac is one of a group of young models trying to make it in the supercompetitive world of New York City couture. His fellow fine young things include Sara Paxton, Ashley Madekwe, Nico Tortoella and Ben Hollingsworth.
The Beautiful Life premieres Wednesday, Sept. 16 at 9 p.m. on the CW.
Are you excited for this new series? Do you think TBL is a good match for America's Next Top Model?
________
Click on the thumbnails below to get our gallery of the CW's sexy new TV shows.