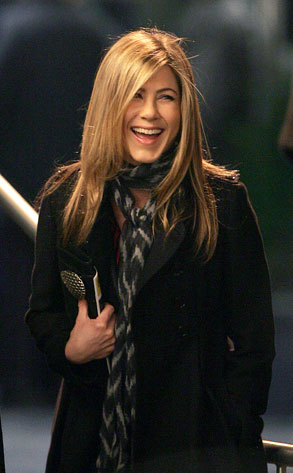 Ramey Photo
Jennifer Aniston is getting ready to show off her vocal chops.
I can exclusively reveal that the actress, 40, will do her own singing in The Goree Girls, her upcoming real-life drama about a group of female prisoners who form a popular radio country-and-western band in the 1940s.
"She can sing," the movie's director, Michael Sucsy, tells me. "And she's going to learn how to play the Dobro [guitar]."
Aniston's fellow inmates haven't been cast yet. Sucsy isn't looking to fill the roles with real-life musicians…