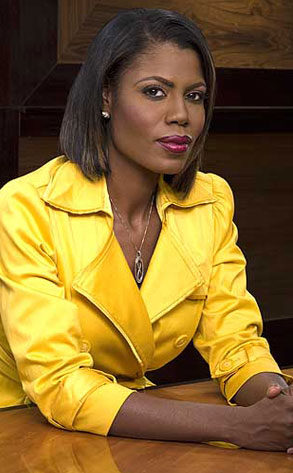 NBC
When you think Omarosa, think messenger of God. (Not, you know, original Apprentice villain and reality-show vet who paved the way for whore pit vipers everywhere.)
Omarosa Manigault-Stallworth has seemingly changed her evilly "edited" ways and enrolled in the United Theological Seminary in Dayton, Ohio, where she will begin pursuing her doctor of ministry.
The director of communications at the seminary, JoAnn Wagner, confirmed to E! News that Manigault-Stallworth, who was a political consultant prior to making the D-list reality rounds, will begin her two-year program on Monday.
Good lord.
Somehow, "You're evangelized!" doesn't have quite the same ring to it.