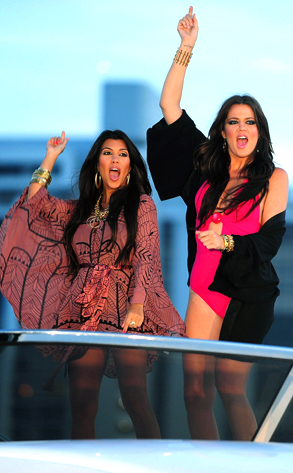 Gustavo Caballero/Getty Images
Kourtney Kardashian isn't surprised that people think she's into women.
In her and sister Khloé's new E! reality show, Kourtney and Khloé Take Miami, Ms. Kourtney shares a spit-swapping lingering smooch in the middle of a nightclub with Jackie, an out bisexual. No surprise, but video of the kiss is a prominent feature of the advertising and promotional blitz for the Aug. 16 premiere of the Keeping Up With the Kardashians spinoff.
"That was a fun time," Kourtney, 30, told me earlier today with a laugh.
"But," she quickly added, "I feel like I'm definitely into men."
Where's Kourtney now in the romance department?