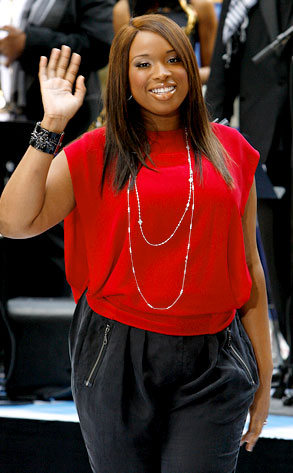 Mark Von Holden/Getty Images
Dreamgirl Jennifer Hudson just met her little dream boy.
Tragedy took a backseat as the Oscar winner and fiancé David Otunga welcomed David Daniel Otunga Jr. late Monday, E! News confirms. The tot weighed in at 7 pounds, 14 ounces.
"The baby is beautiful and perfect," Hudson rep Lisa Kasteler said in a statement. "His parents are ecstatic."
The 27-year-old former American Idol contestant never officially announced her pregnancy, although speculation began when she wore increasingly loose-fitting tops. In early June, her longtime friend Felicia Fields admitted to having attended Hudson's gender-neutral baby shower in their hometown of Chicago.
Hudson and Otunga decided to wait to find out the tyke's sex until his birthday.
News of the birth was first reported by The Hollywood Reporter.