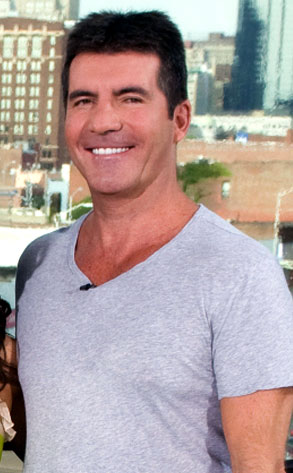 FOX
Everyone's favorite slurring sycophant may be gone (right?), but American Idol's resident dream crusher is just about back and raring to go.
Simon Cowell is thisclose to locking himself in for three more seasons of eye-rolling, insult-hurling, tight shirt-wearing judgment on the Paula-less reality show, making the airwaves safe for British accents until at least 2011.
According to the Hollywood Reporter, Cowell—who, in a negotiating move that clearly panned out better than Abdul's, had publicly played coy about whether he would return after this spring—will be raking in $45 million a year, up from his current poverty-line-straddling rate of $36 million.
Or, for those counting at home, more than three times what Paula was seeking. Ouch.