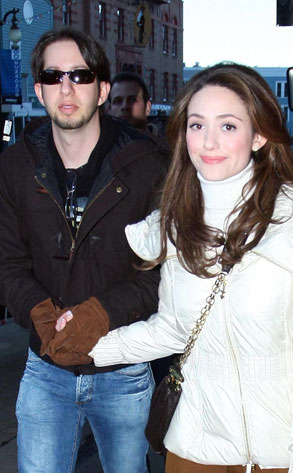 Brogmus/Johnstone/INFphoto.com
So, word broke late last week that Emmy Rossum had broken up with her longtime beau, music-biz guy Justin Siegel.
We weren't really sure we cared. Other than The Day After Tomorrow and Phantom of the Opera, the 22-year-old actress has really only excited us with her Twittering and Prop 8 protesting.
But that breakup, which was reportedly mutual (blah!), had a rather interesting twist we didn't see coming…
Turns out Rossum and Siegel were actually married!
A source at the Los Angeles County Registrar recorder's office confirms to E! News that a confidential marriage license was issued in Los Angles County to Emmanuelle Grey Rossum and Justin Siegel. However, because the couple paid for the record to be kept confidential, the source could not confirm the wedding date.
The two paired up in 2007.