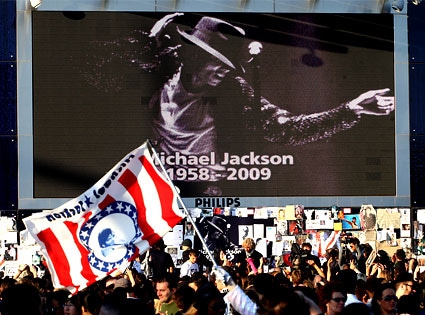 Danny Martindale/Getty Images
Los Angeles County Coroner's officials know what killed Michael Jackson.
But they aren't telling yet.
In a statement today, the office announced it has wrapped its investigation into Jackson's June 25 death, with chief investigator Craig Harvey calling the probe "thorough and comprehensive."
But because the LAPD has put a "security hold" on all documents pertaining to the case, the report will not be made public anytime soon.
Although the coroner's work is done, Jackson is not yet resting in peace. Despite several media reports, authorities tell E! News that the music legend's body has not—repeat not—been laid to rest at Forest Lawn Cemetery in the Hollywood Hills.
A spokesperson for L.A.'s Vital Records Office says Jackson's death certificate has not been amended and no burial permit has been issued—a necessary step before his remains can be interred.
(Originally posted 2:15 p.m. PDT, Aug. 10, 2009.)