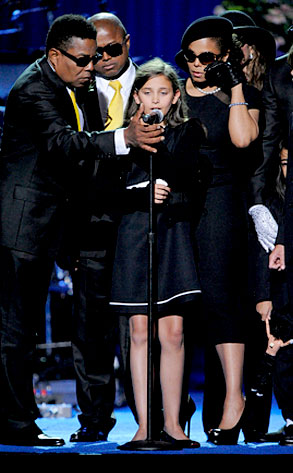 AP Photo/Mark J. Terrill, Pool
The girl is his? Not so fast.
Despite being quoted in the ever-reliable News of the World seemingly professing to be the biological father of Michael Jackson's daughter, Paris, former child star Mark Lester isn't trying to cash in his ticket for the paternity lotto just yet.
"I'm sure, as far as I know, [the children] were all his," Lester, who starred as the titular Oliver! in the Oscar-winning musical, told E! News.
"I expected lots of different things to come out, but this is extraordinary."
Even more extraordinary? What Lester actually did, uh, deposit as fact to the British tabloid.