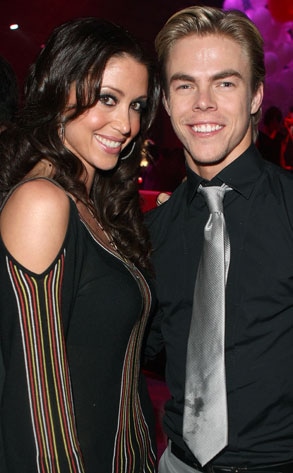 Jason Merritt/Getty Images
Looks like these guys won't be samba-ing off into the sunset together.
Dancing With the Stars partners Derek Hough and Shannon Elizabeth have uncoupled, making the announcement in the most modern of ways.
Via matching Twitter posts.
"Hi everyone, we wanted you all to know directly from us, that Shannon & I have decided to end our relationship as boyfriend & girlfriend...," Hough tweeted Friday night.
"However, we love and care about each other very much and will remain friends and in each others lives," Elizabeth finished.
A few hours later, she added: "Thank you everyone for all your sweet words & encouragement—it really means a lot to me!"
Next stop, eHarmony.com.