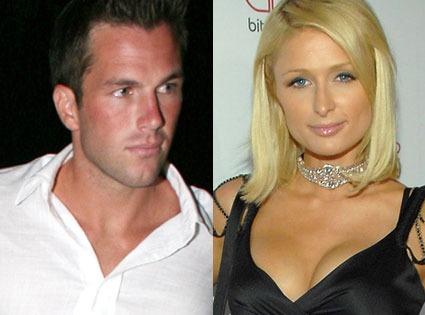 Fame / John Shearer / Getty Images
Doug Reinhardt is proving his love to Paris Hilton by whisking her away on a romantic getaway.
He's rented a private island in Fiji for the two of them, where they are currently spending their time deep-sea diving, Jet Skiing and even sky diving.
Sources close to Doug say he has stopped at nothing to win back Paris...
"He has been so generous and sweet, and has really impressed her with his romantic ways," a source close to Paris tells E! News.
Insiders close to the couple say Paris is really happy: "She loves being treated like a princess...She can feel how deeply in love he is with her, and she's having a blast." 
Sounds like it. Paris twittered earlier today: "What a fantastic day! Found so many beautiful shells on the beach and the ocean was so clear and warm! I am having the time of my life!" 
The only trouble in paradise? Her sister, Nicky, doesn't get along with Doug. "That bothers her a lot since the sisters are so close," the source says. "But for now, she's having the time of her life."
________
Guess which Twilight star is hanging out with a Paris Hilton ex? Check it out.