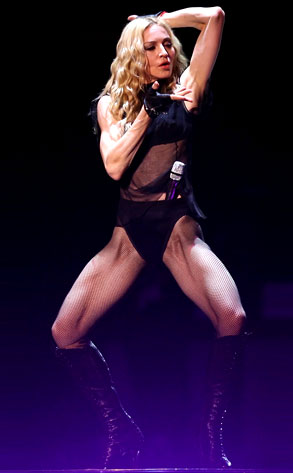 Leon Neal/AFP/Getty Images
Maybe next time Madonna goes through a reinvention, she can transform herself into someone who's popular in Slovenia. Just a thought.
The pop queen has been forced to cancel an upcoming concert in the eastern European nation's capital city of Ljubljana, though no one can quite agree as to why.
A rep for Live Nation insisted that the Aug. 20 gig was scrapped due to "unforeseen logistical difficulties"—and absolutely nothing to do with the indifference of Slovenians, who, per the local media, haven't welcomed Madonna with open arms (and trust us, this is one star who knows from guns).