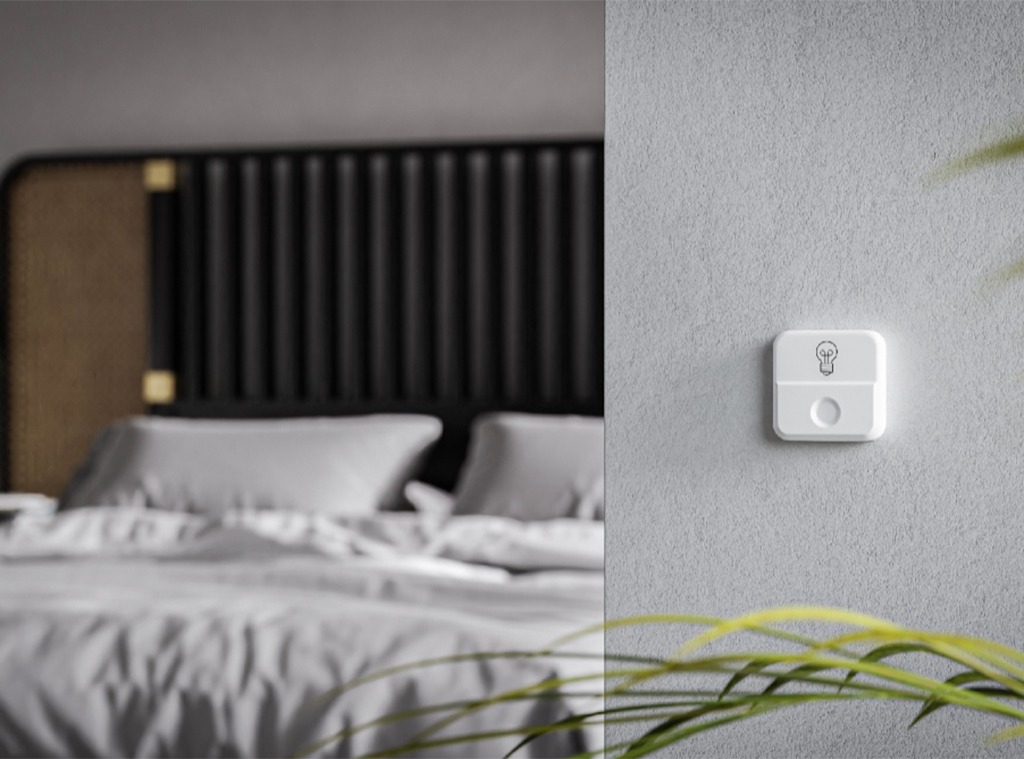 TUO Smarthome
Ad
In the highly competitive landscape of smart home technology, finding a device that not only stands out in terms of performance but also in design is quite rare. However, TUO Accessories, founded by Solly Assa and Sam Gabbay, seems to have hit the bullseye with their latest offering, the TUO Smart Button.
Aesthetically, the TUO Smart Button is a minimalist's dream, aligning well with the trend towards sleek and simple designs in the IoT space. Its construction immediately communicates durability and quality, embodying a refreshing blend of functionality and form. The designers at TUO Accessories haven't overlooked the importance of tactile feedback, either. Every press of the button delivers a satisfying click, marrying auditory and tactile feedback in a harmonious union that speaks volumes about the attention to detail embedded in the product.
But as we all know, the value of a smart device isn't just about its design and feel; it's the performance that ultimately matters. And this is where the TUO Smart Button truly excels, thanks to its breakthrough compatibility with Matter.
Matter, managed by the Connectivity Standards Alliance, represents a significant leap in smart home technology. As an open-source, unified connectivity protocol developed by the industry's leading players, Matter aims to enhance compatibility among smart devices. And the TUO Smart Button is among the trailblazers harnessing this cutting-edge technology to ensure seamless cross-platform integration.
In real-life terms, this means that the Smart Button can connect to multiple smart home platforms easily. Whether you're a fan of Apple Home / HomeKit, prefer Samsung SmartThings, or an advocate of another platform, the TUO Smart Button, with its Matter compatibility, ensures a streamlined setup and operation. The pairing process is remarkably straightforward and the device's response times are exceptionally fast, thanks to the additional inclusion of Thread, another technology known for its quick and efficient low-power operations.
"With our incredible design paired with these advanced technologies, the TUO Smart Button packs a big punch in a small package. We cared for every detail, even the front of the device is designed in a way to easily place our transparent stickers without ruining the look of the button." says Sam Gabbay.
"Our partners at the CSA / Matter, Thread Group, DigiCert and Nordic Semiconductors could not have been more supportive of our development. We know we are building not just a product, but a foundation of which all of our products will rest upon. And with these partners, our foundation is strong."
The result of this cross-platform integration is a level of versatility that is truly game-changing. The ability to manage and control various smart home devices from different ecosystems, all from one button, is a testament to the potential of the TUO Smart Button.
The TUO Smart Button is more than just another device in the ever-expanding universe of smart home gadgets. It's a demonstration of what's possible when meticulous design meets breakthrough technology like Matter and Thread. It reaffirms the direction the smart home industry is taking, moving towards greater interoperability, enhanced user experience, and true universal accessibility. TUO Accessories' latest release is indeed a testament to their commitment to being at the forefront of these exciting developments.