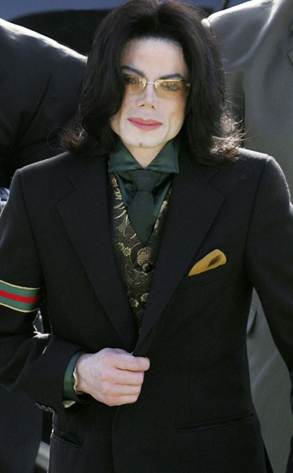 Pool photographer/Getty Images
The third time—much like the first and second—will not be the charm for Michael Jackson's autopsy.
A Jackson family source tell E! News that despite a recent spate of reports claiming that Mama Katherine is so convinced of foul play in her son's death that she wants the King of Pop's body to go under the scalpel yet again, "there is neither a plan nor a need for another autopsy."
But it's not just that another autopsy is unplanned and potentially unnecessary. It may also be unfeasible, thanks to the current state of the star's already worked-over remains.
The source said that all tissues and samples needed, which include his brain, were already removed and that Jackson's body is currently embalmed and more or less "a shell" of little or no forensic value.
But whether or not Katherine's alleged paranoia is warranted, Los Angeles Deputy Medical Examiner Dr. Paul Gliniecki says a third autopsy is not.