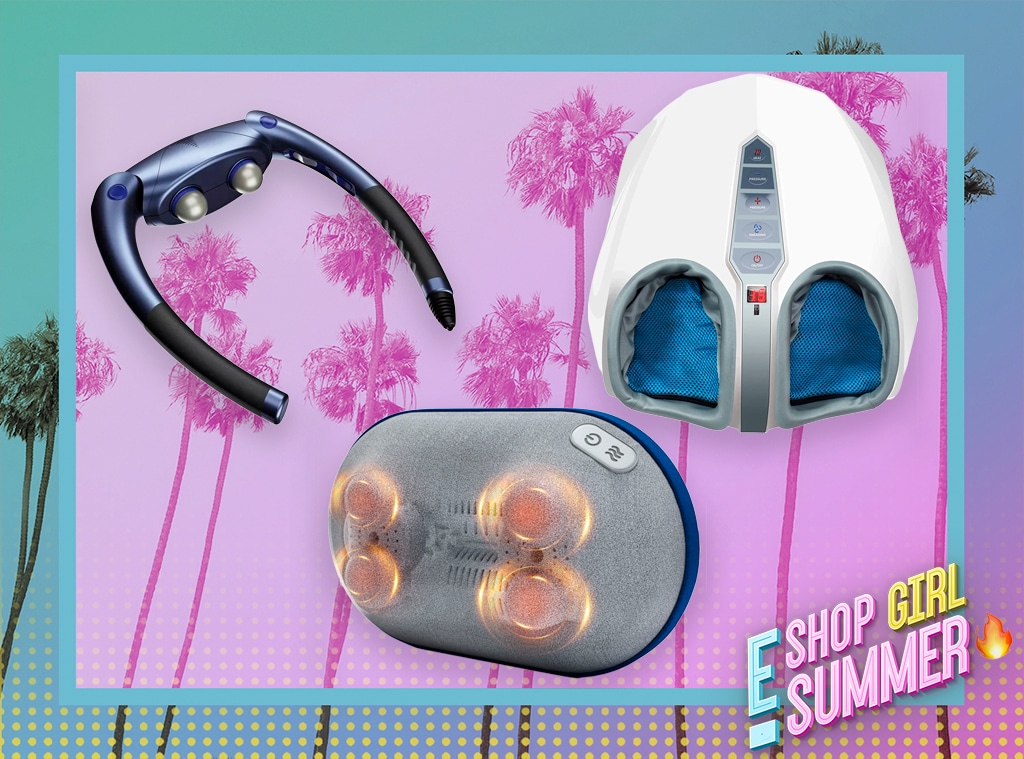 The brands featured in this article are partners of NBCUniversal Checkout. E! makes a commission on your purchase. Prices are accurate as of publish time. Items are sold by retailer, not E!.
Since launching in 2018, Miko's goal has been reminding we the people that that "you must take care of yourself first before you can take better care of others" (as seen on the website). They help accomplish that by offering a full line of massagers to treat the body, as well as air purifiers and humidifiers to improve one's environment.
But we're focusing on massagers today. Foot massagers. Back massagers. Shiatsu massage. Heated massage function. All of that and more, from the comfort of your home, office, or car. Thanks to Miko's "patented technologies, robust functionalities, and affordable prices," their high-end home massage offerings are the ideal wellness boosters for anyone, especially during transitional seasons.
After all, so many long, beautiful days of the summer went by with folks stuck at their desks, or maybe trapped at the airport just waiting to get to that one special vacation before fall settles in. Who wouldn't cramp up? So scroll on for 4 can't-miss massage devices to treat yourself to, just because — oh, and you can totally save $100+ on some of them, too.
Miko Shiatsu Foot Massager // The Yoisho
"The Miko Shiatsu Foot Massager With Heat rejuvenates tired leg muscles and aching feet," writes the brand. "With this powerful yet portable [device]," they add, "You can relieve those tired, aching feet just as well as a professional does." The foot massager is "equipped with heat, deep-kneading, compression, rolling, subtle vibrating, a built-in timer, 5 pressure settings, washable foot liners, and 2 wireless remotes," and can fit up to size 13 feet. Sit back, relax, and enjoy a foot massage at the press of a button.
Miko Back and Body Massager // Ugo
Priced at just $100, the Ugo is an absolute steal. It can target "every inch of your body," according to the brand, and delivers Shiatsu kneading, vibration, deep tissue percussion, heat, and more. It's also portable, so you can bring it with you on road trips, toss it in your gym bag, or even keep it at the office for muscle relief after long meetings. Includes three interchangeable nodes in firm, soft, and heated. 
Miko Wireless Massage Pillow // Kumo Mini
Plush, wireless, and portable, the Kumo Mini Massage Pillow is what your commute has been missing. The Kumo massager is rechargeable and heated, and features "advanced Shiatsu massage nodes" for a technique that's intended to "relieve muscles and improve blood flow." Additionally, the pillow is easy to transport and store, so you can reap the benefits of the "soft foam combined with plush fabric" whenever the mood strikes.
Miko Shiatsu Foot Massager // The Yoisho
Here, you'll enjoy all of the rejuvenating, restorative, and replenishing effects of the first Shiatsu foot massager on this list — just in a different color, if white's more of your thing.
While we're making recommendations: These wellness travel essentials from Flex-n-Fly would be an excellent complement to your new massage device.