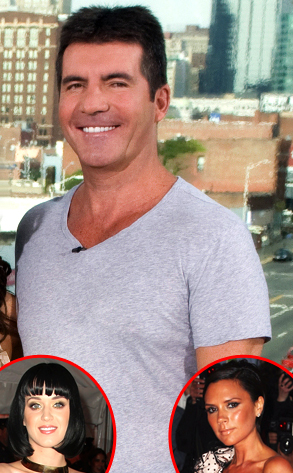 Michael Becker/ Fox, Stephen Lovekin/ Getty images, Stephen Lovekin/Getty Images
Less than 48 hours after the news broke that Paula Abdul is leaving television's biggest show, producers are already dancing on her grave filling her seat.
If you wanna be crowned American Idol, you'll have to zigazig ah. That, or don some cherry ChapStick.
Producers will be stacking the judges' deck with celebrities for the seven weeks of auditions, and Posh Spice herself, Victoria Beckham, will be grabbing a seat at the table for one city, her rep confirms to E! News. Ditto "I Kissed a Girl" gal Katy Perry.
However, unlike Kara DioGuardi, Becks and the other stars won't be stuck between Simon Cowell and Randy Jackson permanently. Their arrivals on the talent show will only be one-off appearances.