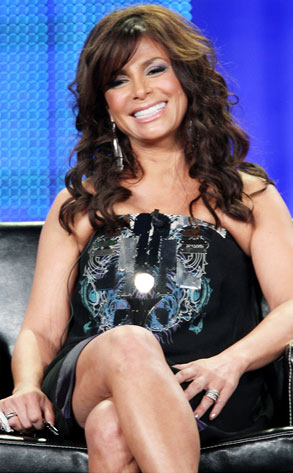 Frederick M. Brown/Getty Images
Did Paula leave because she didn't get as much money for Idol as Simon or Ryan? Is the pay still that much lower for women in Hollywood?
—Jojo, Pierre, S.D.
By now we all know that Ryan Seacrest just inked a $45 million deal for three Idol years, while Simon Cowell takes in about $30 million a year (and is denying rumors of a reported $144 million deal). Good for them.
Paula Abdul earned somewhere around $2 million a year, and reportedly was about to get a 30 percent raise. That still wouldn't have put her anywhere near her male counterparts. And if you think she's alone, wait till I tell you about Julia Roberts. And Angelina Jolie. And...