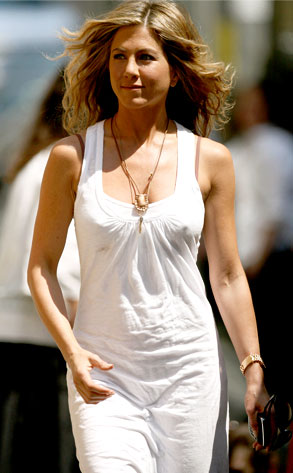 Jae Donnelly/INFphoto.com
Jennifer Aniston will be singing a different tune behind bars.
E! News has confirmed the actress has signed on to produce and star in Goree Girls, a film about the Goree All Girl String Band, a country music group that had a popular 1940s-era radio show despite the fact that its members were all inmates at a Texas prison.
Made up of female felons serving time for robbery, murder and cattle rustling, the band was pretty much forgotten until Texas Monthly ran a terrific story about it in 2003.
So a period ensemble film set in prison set to the strains of country music? Following a string of contemporary films, this sounds like an intriguing change of pace for the Aniston.
Not to mention prison movies are the stuff Oscar nominations are made of.