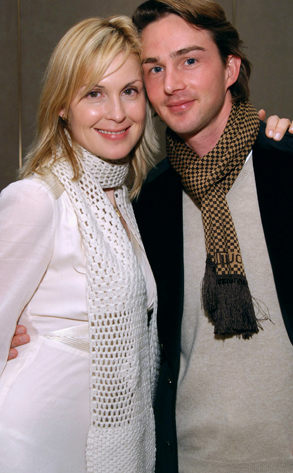 John Sciulli/Getty Images
Well, if this isn't a red-letter day for well-brokered negotiations, nothing is.
Gossip Girl mama Kelly Rutherford has finally settled her contentious custody battle with ex hubby Daniel Giersch, with the duo agreeing to share joint legal and physical custody of their two children.
Per the terms of their hard-fought settlement, both parents will be required to reside in New York from July 30 to April 5, when Gossip Girl shoots, and relocate back to Los Angeles at the end of the season.
But the Big Apple's apparently not quite big enough for the both of them: While Rutherford will retain her residence in Manhattan, Giersch will reside in the Hamptons for the duration of the show's production year.
Geographical separation aside, the duo, who were married for two years, will have to spend some time together. They've been ordered to attend coparenting counseling sessions.
All without the help of a former president.
—Additional reporting by Ashley Fultz