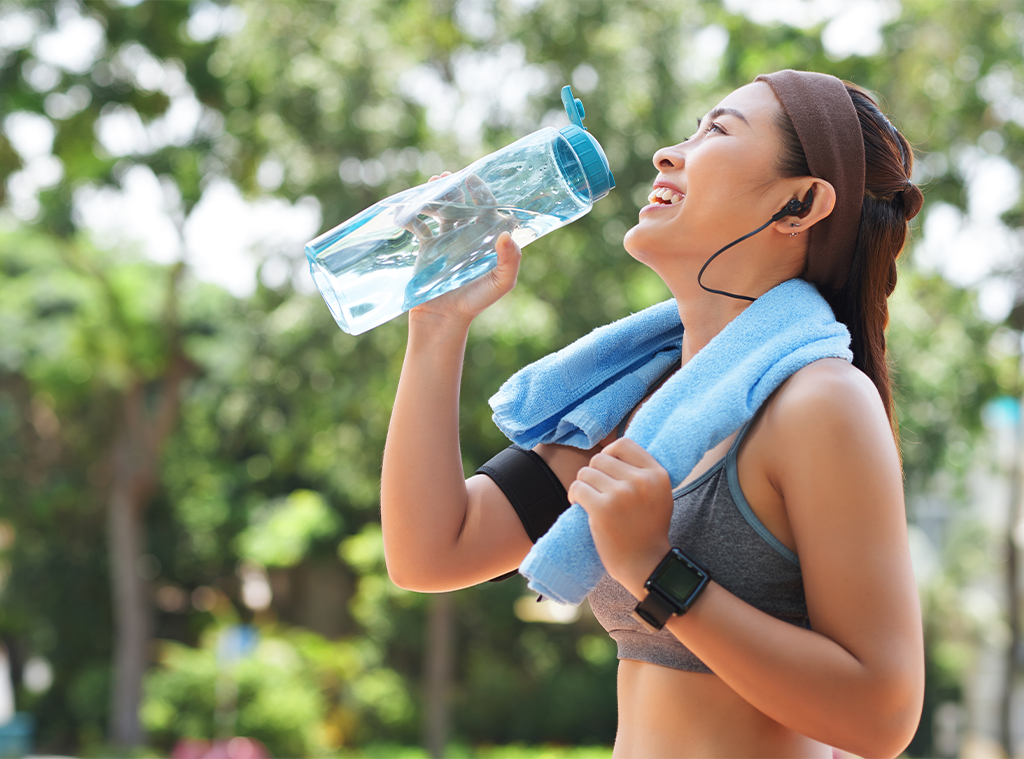 DragonImages
The brand featured in this article are partners of Amazon's Creator Connections program, which means E! may make an increased commission on your purchase if you buy something through our links. Prices are accurate as of publish time. Items are sold by retailer, not E!
It's no secret that the weather is warming up. If you're anything like me and can't stand the cold, this probably comes as great news for you. But, whether you're warm weather-averse or love the feeling of the sun's rays on your skin, it's important to stay prepared for the hot summer season, especially as you travel, go camping or take your workouts to the great outdoors.
If you want to avoid things like overheating or sunburns, you're going to want to keep reading. Amazon has the one under $20 item you need to beat the heat this summer. 
Meet the Hero Cooling Towels! These ultra-soft microfiber towels are made with UPF protection, so not only do they keep you cool after dipping them in water, but they'll also keep you protected from the sun. The set of two towels offers up to 60 minutes of cooling. The set is especially perfect for traveling, hiking or camping, thanks to their compact and lightweight design. And, in the case that anything ever goes wrong with your towels, the brand claims that they offer free lifetime guarantee replacements.
Reviewers are simply obsessed with the towels, too. They've used the towels on trips to Disneyland, camping, music festivals and so much more.
One reviewer writes, "These were a lifesaver for a family trip to Disney with temps in the 90's humid & sunny walking 10 miles/day with kids. I wish we had purchased more! They really do work! Highly recommend!"
Another raves, "THIS IS SO AMAZING! I got it to use at a concert and it blew my mind ! I used room temperature to test it and it became FREEZING COLD and impressed all my friends. If you need a water cooling towel- this is so it!"
Another reviewer says, "We picked up two of these before heading up into the mountains for a festival and I'm so glad we did. The towels stayed cold around our necks, and were the perfect size to sling over my sun hat and protect my neck/shoulders as the sun went down."
Continue ahead to shop the must-have cooling towels for yourself.
Hero Cooling Towel for Travel, Hiking, Sports, Yoga (2-Pack) Ultra Soft Microfiber
No matter where your travels or workouts take you, having these ultra-soft microfiber towels on hand is always a good idea. The cooling towels simply require a quick dip in some water to keep you cool for up to an hour during all sorts of activities under the sun, including camping, hiking, running and more.