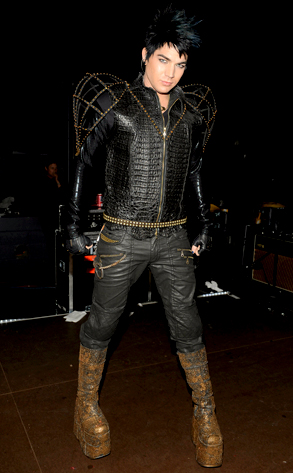 F Micelotta/Getty Images
Fans have taken it up a notch from throwing bras and panties at Adam Lambert during the American Idol summer tour. Now they're tossing up sex toys.
"It's going further, and somebody threw onstage a red-leather tasseled whip," he tells us. "Yeah, and then the next night, I got one that was made out of, like, purple fur. It's getting really S&M."
How's he dealing with the newfound fan freakiness? Find out...