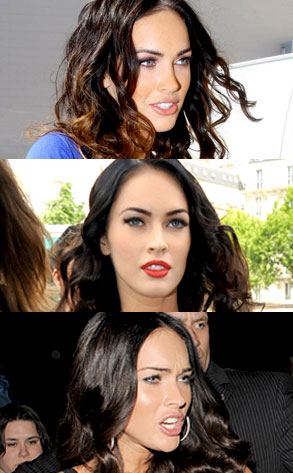 Max Butterworth / James Breeden PacificCoastNews.com; INFphoto.com; Will Alexander/WENN.com
Megan Fox is incredibly predictable.
When she appears on a red carpet, you can bet on three things: (1) she's going to look absurdly hot, (2) she's not gonna bring her on-again, off-again beau Brian Austin Green, and (3) she's going to say something completely unpredictable.
She's had some real humdingers—about being a tranny, farting Chinese-food farts, getting it on with chicks and even humdingers—over the past few years. So we're counting down our Top 9 faves, with No. 10 open for you to decide.
We'll start with the Transformers starlet's most obvious "say what?!" moment…