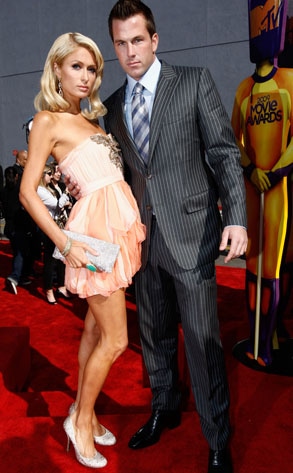 Kevin Mazur/Getty Images
Are Paris Hilton and Doug Reinhardt back on?
Sort of. Sources close to the couple confirm to E! News that the two are trying to work things out.
"The time apart has been good," a source close to the couple says. "He's kept a low profile, and he's been doing everything he can to impress her and get her back."
In case you aren't caught up all on Paris and Doug's romantic history, the two split in June after six months of dating, during which Paris even dropped the M-word.
After the breakup, Paris headed to Dubai to film yet another version of her MTV show, while Doug dropped off the radar.
So what's their status now?
"They're still figuring it out," a source tells us, adding that they're not back together...yet.
The paparazzi lovers have managed to avoid being pictured together so far, but we expect a major photo op if they make things official again.
Paris has no comment.