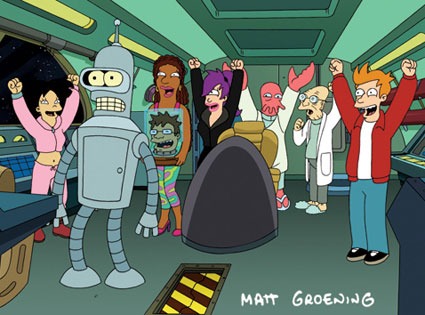 Twentieth Century Fox
When Fox announced the return of Futurama earlier this year, fans were ecstatic. Shortly thereafter, the network let everyone down by saying they were recasting the voices due to salary issues and a decreased budget.
Thankfully, however, disaster has been averted. This very afternoon, Fox has closed new deals with the original castmembers. Says a rep for the series, "Maurice LaMarche announced that he would be returning on his Facebook page." Katey Sagal and Tress MacNeille's deals are official as well, and a Futurama rep tells us, "[We] hope to have deals with all five by end of day."
New episodes of Futurama should be ready by mid-2010.
Are you happy Fox wised up and brought back the original cast? Sound off in the comments. They're listening!
________
Get the latest TV news at Watch With Kristin.