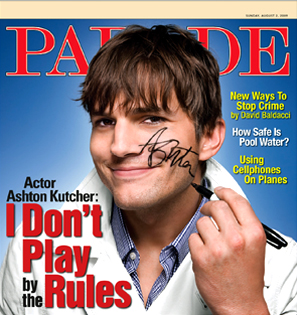 Parade Magazine
Well, at least that's what Ashton Kutcher calls himself during an interview with Parade.
"I am," he says. "I don't do things by the rules sometimes. I say things that I probably shouldn't say. I push buttons. I deserve to be made fun of."
But the self-inflicted critical analysis doesn't end there...