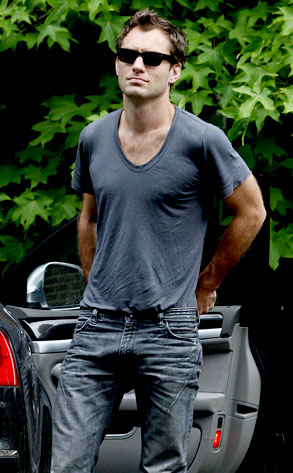 RAMEY PHOTO
There is now a name to go with the egg.
A lawyer for model and aspiring actress Samantha Burke has said that his client is pregnant with Jude Law's fourth child.
"Ms. Burke can confirm that she did in fact have a relationship with Mr. Law and that she has informed Mr. Law that she is expecting his child later this fall," the attorney told TMZ on Thursday. "Since informing Mr. Law of the pregnancy, he has been nothing but responsive and supportive of Ms. Burke and the pregnancy."
Well, that's good to hear.
Law's publicist had said as much in confirming that the British thesp was going to be a dad again, stating that Law planned to be a "fully supportive part of the child's life."
But it's nice to hear it from the other side, too, you know?