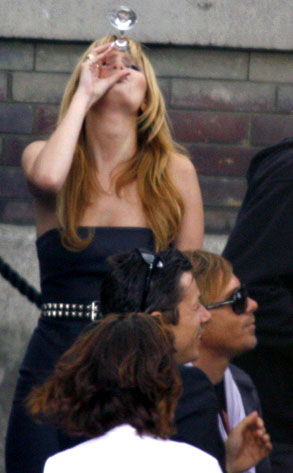 Flynetonline.com
Mischa Barton's recent hospital stay was due to "suicidal" actions, claims a source very close to the star's drama. Also, the insider asserts, the attempt may have coincided with Mischa's bosses at the CW's The Beautiful Life deciding they no longer desired her services.
Even though Barton's now out and about, though not very publicly, we're told she's still recovering from a very dark period.
"She tried to kill herself," claims the source close to Barton, who also asserts that Mischa had also been let go—and later rehired—from the soap.
"She was being crazy that day [when she went to Cedars Sinai Medical Center]," says another knowledgeable source, who had direct dealings with Ms. B right before she entered Cedars in Los Angeles, reportedly involuntarily under a psychiatric hold, for "medical reasons."
"Absolutely false," insists Barton's rep, "your source is far from knowledgeable, as nothing they've told you is true, inclusive of the suicide attempt."
When I pressed for what did put Barton in the hospital, he replied...