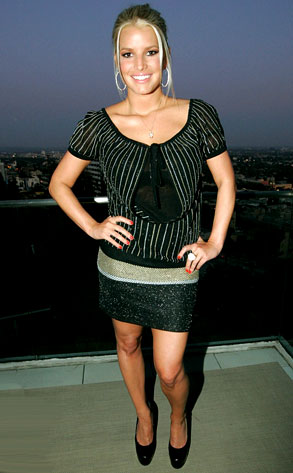 courtesy Brian Lindensmith/Getty Images
Jessica Simpson is sporting a new diamond ring today.
No, she and Tony Romo haven't reconciled with an engagement.
Ms. Simpson hit a listening party in Hollywood last night for An-Ya, a Russian pop singer signed to Joe Simpson's music label. Before the night was over, Jessica walked away with a $10,000 5-carat ring from party host jewelry designer Pascal Mouawad's Black and White Diamond Collection.
"If you didn't already know Jessica just went through a breakup, you really would have no way of telling from the way she was behaving at the event," an eyewitness reported. "She really seemed happy."
While Jessica refused to do media at the soiree, Papa Joe gave us an update on his unlucky-in-love offspring.