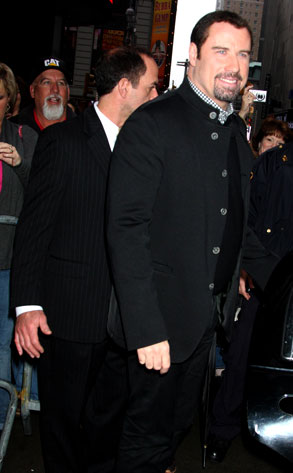 Roger Wong/INFphoto.com
Xenu's got nothing to worry about. The Daily Mail's fact-checkers, on the other hand…
John Travolta's rep has refuted the British tabloid's report that the still-mourning actor has reevaluated his longstanding devotion to the cult religion, calling any rumors of disillusionment with the organization "totally false."
"There's no change in the relationship between the Church of Scientology and John," Paul Bloch told E! News. "He is a member and it's as it was, now and forever."
The Mail last week claimed the O.G. O.T. (that's Operating Thetan, to the uninitiated) was questioning his faith over disappointment that the e-meter-loving sect was unable to better help his late son, Jett.
Holy Hubbard, that's a low blow. Sounds like someone needs an auditing session, stat.