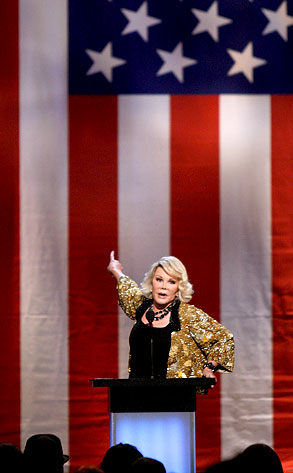 Kevin Winter/Getty Images
Bravo to Joan Rivers for having some pretty thick skin, because the comedians at her Comedy Central roast last night did not hold back—at all!
While we're no prudes around here, even we were shocked by some—if not all—of the raunchy and offensive zingers. The roasters targeted Rivers' age, her plastic surgery, her nether regions and even the suicide of her late husband, Edgar Rosenberg.
That said, we—like the rest of the audience—were practically doubled over in laughter during most of the almost three-hour event. The humor was absolutely filthy, but completely hilarious.
We have some of the jokes after the jump. But we warn you—especially the easily offended and more innocent of our readers—the material is for mature audiences only…