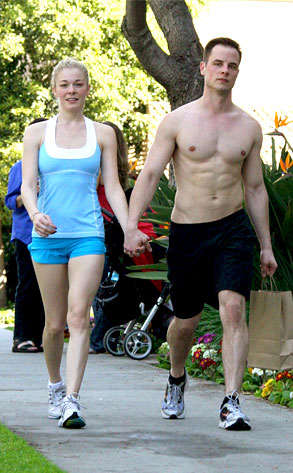 Richard Harding, PacificCoastNews.com
You mean those tender PDAs were just for the cameras? We feel so used!
No one's using the D-word yet, but it turns out that LeAnn Rimes and her husband of seven years, Dean Sheremet, have been "separated for quite some time now," according to a pal of Rimes who shared the "news" with People.
"But they continue to try and work through their relationship," the friend added.
Let's pretend for a moment that this is an isolated incident that has nothing to do with rumored Rimes paramour Eddie Cibrian and his wife, Brandi Glanville, announcing their own split this week.
OK, we've pretended. Done with that now.