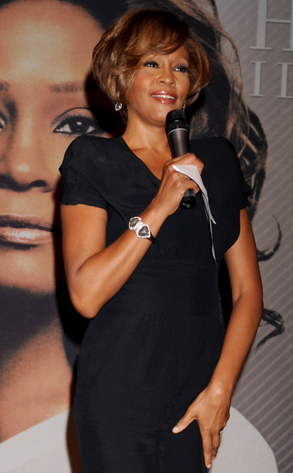 Frank Micelotta/Getty Images
Whitney Houston's comeback album drops in just six weeks.
And it was the superstar diva herself who best summed up the excitement for her return when she took center stage at last night's VIP-only album listening party in Beverly Hills.
"I'm back home," she said. "I'm back home where I belong."
Among the VIP guests packed into a ballroom at the Beverly Hilton hotel to hear nine songs from I Look to You were Halle Berry, Stevie Wonder, Magic Johnson, Barry Manilow, Penny Marshall, model Beverly Johnson and a slew of music industry heavyweights.
Who was the Hollywood legend Houston met for the first time at the soiree? And how was Houston looking and sounding? Read on to find out.