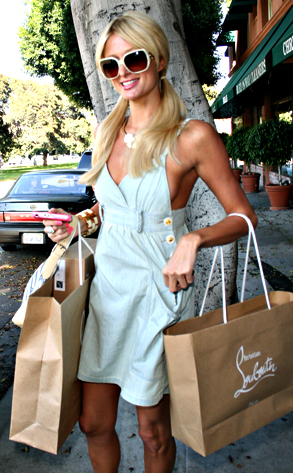 PER/Fame Pictures
Paris Hilton insists she's not stupid—or slutty—like you may think.
She claims the "Paris Hilton" we all see in front of the cameras is just a character she's invented.
"In a way it's good, but I also don't want people thinking of me as this blond heiress…airhead," she says in Paris, Not France, a new documentary about her life, premiering Tuesday on MTV. "But that is kind of my brand. I make a lot of money by doing that."
But she acknowledges her brand will forever be tarnished by—you guessed it—the infamous sex tape with ex-boyfriend Rick Salomon.
Yes, she goes there in the film…