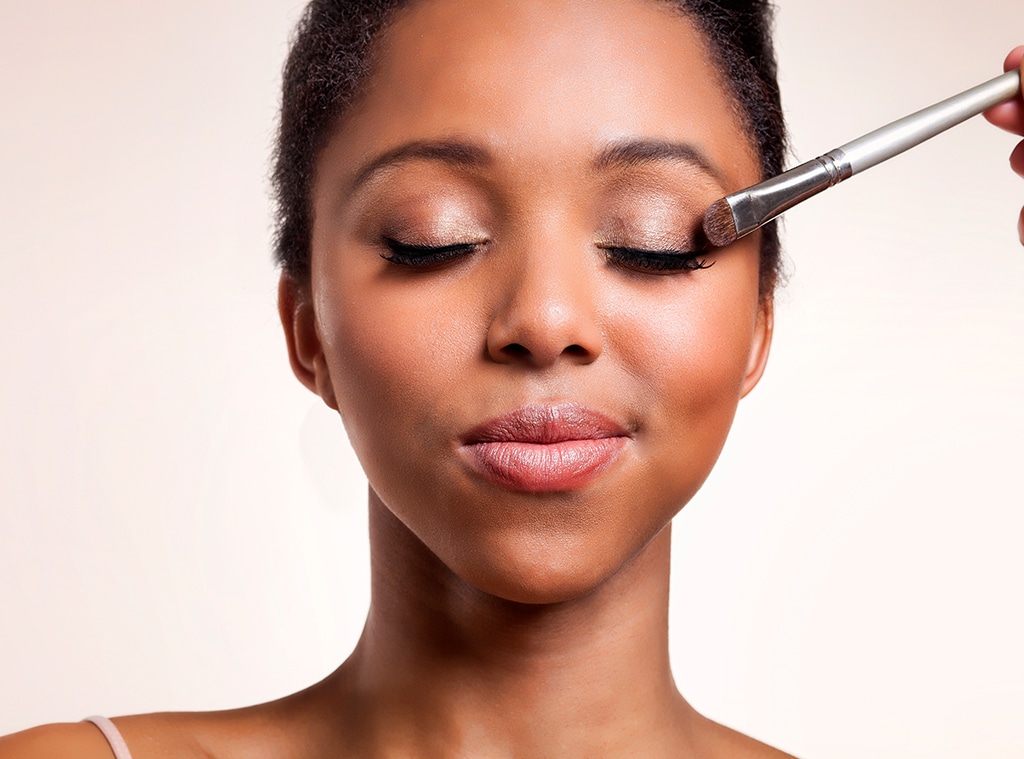 Getty Images
This article is sponsored by HSN. These items were selected from HSN because we love them and we thought you might like them at these prices. If you buy something from our links, E! makes a commission on your purchase. Prices are accurate as of publish time. Items are sold by retailer, not E!.
We've all been there: proud for killing it with the perfect eyeshadow application only to discover smudged/faded makeup just a few hours later. The problem isn't your eyeshadow. It may be the makeup preparation. If you put on a primer before your eyeshadow, you will see a major difference. The color will look richer, blend easier, last longer, and it won't crease throughout the day.
If this sounds like a product you need in your beauty routine, you can get two Too Faced Shadow Insurance 24-Hour Eyeshadow Primers for the price of one from HSN. Once you start using this primer, you'll never want to run out. You can even gift the other one to a friend. This easy-to-use product is a total game-changer. Just put it on before your eye makeup, let it dry, and your eyeshadow will be easier to blend and it will last longer. Get the most out of your makeup and score this major discount while you can.
Too Faced 2-Pack Shadow Insurance Eye Shadow Primers
Before putting on eyeshadow, apply this primer to your entire lid. Let it dry, then apply your eyeshadow as you normally would.
If you're skeptical about the need for an eyeshadow primer, check out this comparison photo to see the difference when you don't apply the product. 
Do you need additional insights before you shop? Check out these product reviews from Too Faced shoppers.
Too Faced Shadow Insurance 24-Hour Eyeshadow Primer Reviews
A shopper explained, "It made my eyeshadow (drug store, higher end, and designer) all last longer. I noticed a definite difference when I didn't wear it because it was less bold, creased, faded, and didn't blend as well when I didn't wear it."
Another raved, "The Too Faced Shadow Insurance 24-Hour Eyeshadow Primer is a fantastic eyeshadow primer! I tested out this product by wearing my eyeshadow for 11 hours and I was very impressed with the fact that it looked exactly the same right before I took it off as when I applied it."
Someone else reviewed, "This primer helps my eyeshadow to stay all day without creasing or fading!"
"The primer makes the eyeshadow look flawless and it lasted me all day," a fan of the product wrote.
A Too Faced customer said, "First time I tried an eyeshadow primer. This came at the perfect moment. Works perfectly to keep my makeup looking good during this hot weather, it works great for humidity and also helps making the color pop."
Looking for more great eye makeup? Get $69 worth of Too Faced eyeliner for just $28.