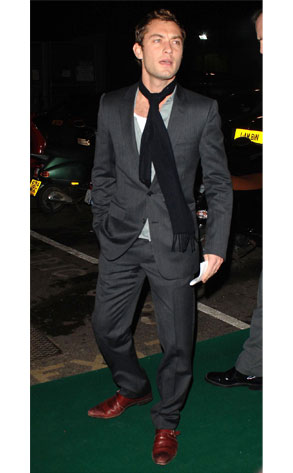 Ash Knotek/Snappers/ZUMApress.com
Did Jude Law really pop a female pap?
Well, technically, yes.
The actor was leaving a late-night dinner in London hosted by the director of The Dark Knight.
A pack of paps was waiting outside the restaurant for Jude and other stars still inside, such as Leo DiCaprio and Jay-Z.
If you check out the pics, you can see Jude clearly clocking a female photog in the back of the head.
But he says it was all an accident...