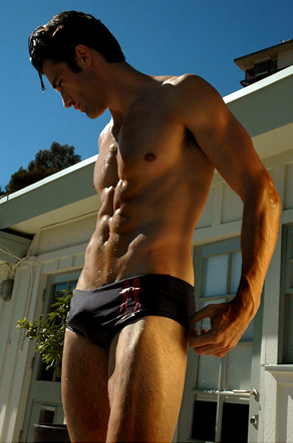 Fred Goudon
Can one ever get enough of Gilles Marini?
As long as the Dancing With the Stars runner-up is willing to show off his stuff, we're more than happy to stare take a look.
Photographer Fred Goudon just handed us these exclusive outtakes from Gilles' new 2010 calendar.
There are more pics after the jump—but remember, especially if you're at the office, Gilles is not shy...