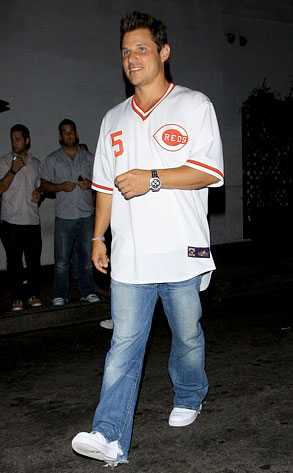 Hellmuth Dominguez, PacificCoastNews.com
Sounds like the single life is suiting Nick Lachey nicely.
Since his split with Vanessa Minnillo, Nick hasn't been giving any teary interviews or writing any angsty pop ballads like he did after his divorce from Jessica Simpson.
Instead, Nick's been hanging with the guys...and some lovely ladies to boot.
Last night, Nick got his party on at L.A.'s Madame Royale, where he snagged a table and drank beers with his boys.
But it wasn't long before some girls joined the group...