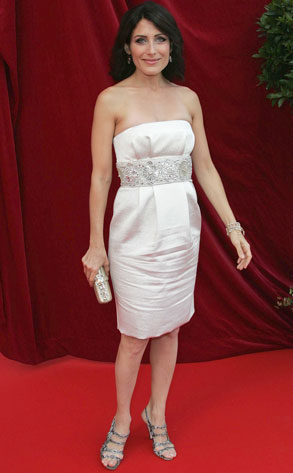 Tony Barson/WireImage.com
All I'm sayin' is that whoever does the invites for this Monte Carlo TV Fest has some damn fine taste in TV.
Lisa Edelstein (see with the good taste?) made an appearance this year, and our Senior Lucky Bastard International Junkets Correspondent got some great insight from her about House.
Read on for Lisa's take on the Huddy relationship, the future of Cuddy's uterus and how she prepared for that sexy lap dance in part one of the finale...