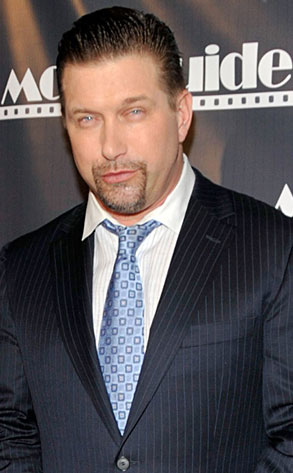 John M. Heller/Getty Images
Well, Stephen Baldwin's lack of fundraising prowess on Celebrity Apprentice is starting to make sense.
Less than a month after they came thisclose to losing their house, the Baldwin bro and his wife, Kennya, have filed for Chapter 11, the Wall Street Journal's Bankruptcy Beat blog reported Tuesday.
Taxes, two mortgages and the great American equalizer—credit-card debt—are the culprits, according to the petition filed in U.S. Bankruptcy Court in New York.