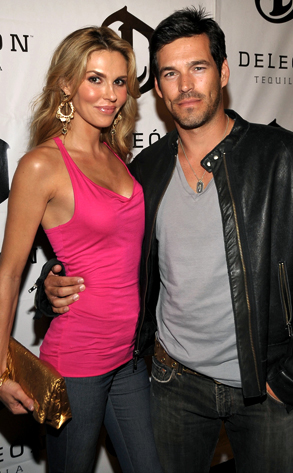 John Shearer/Getty Images
She might not want him, but Eddie Cibrian's wife says LeAnn Rimes can have him.
Brandi Glanville, who called the country songbird a stalker (yet managed to avoid a lawsuit, if not a tongue-lashing), tells Us Weekly that she and Cibrian "have decided to take some time apart."
"I want to do what is best for our children. Eddie and LeAnn deserve each other," she said.
Rimes—who has been married to Dean Sheremet for seven years and who denied mixing it up with Cibrian, her costar in the unfortunately steamy Lifetime movie Northern Lights—has yet to respond to that generous sentiment.
Meanwhile, Cibrian's rep is characterizing the split as a bump in the road.