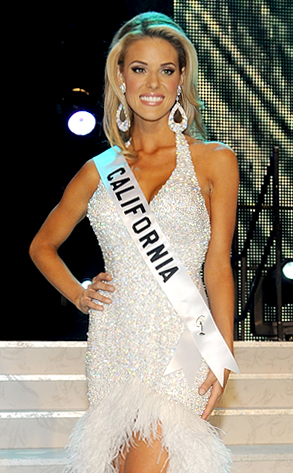 Denise Truscello / Getty Images
Carrie Prejean is writing a book, and it has nothing to do with learning how to give the perfect beauty queen wave.
Ultraconservative publishing house Regnery Publishing announced yesterday that it has inked a deal with the dethroned Miss California for her first book, Still Standing.
So what will it be about? And will Prejean actually write it herself?