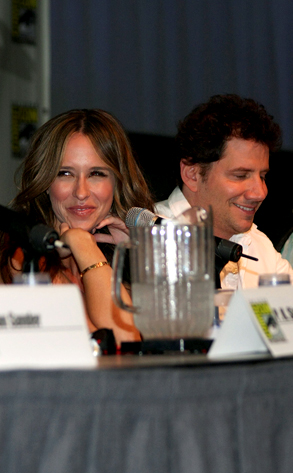 Chelsea Lauren/Getty Images
We have so much juicy goodness to share from the Ghost Whisperer panel at Comic-Con that Grandview's town square—which, coincidentally, was also used as the set for the Back to the Future film trilogy—can't contain it.
Most important, we meet the new addition to Melinda's family: baby Aiden Lucas (star Jennifer Love Hewitt confirmed to us that he will be taking his, um, stepfather's name).
But Aiden will only be a baby for a "moment," said J.Love, at least in our eyes: "Then we will jump the season five years in the future"—and see that 5-year-old Aiden (Connor Gibbs) is "more powerful" than even his preternatural mother.