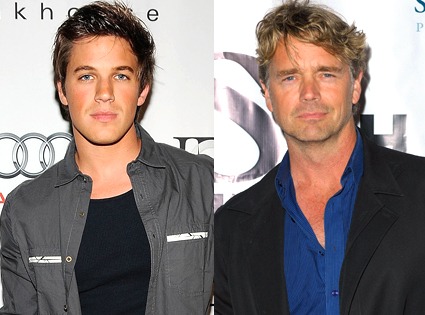 Frazer Harrison/Getty Images; Todd Williamson/Getty Images
As we Twittered earlier this afternoon, sources tell us that John Schneider is rejoining the CW as a father figure! However, Schneider won't be reprising his beloved role as Pa Kent on Smallville. In fact, he's heading to altogether sunnier (and fancier) climes.
Want to know where he's appearing and why? We've got the goods!
Sources tell us Schneider will be joining the cast of 90210 as Liam's (Matt Lanter) stepfather. He will recur throughout the season. According to our friend @KorbiGirl, he's a jackass and Liam will clash with his stepdad throughout the season.
Yay? Nay? Tell us what you think of this casting in the comments!
________
Check out our gallery of notable Emmy nominees!