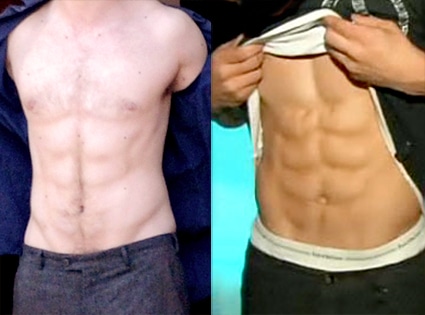 INFPhoto.com
Isn't it about time Taylor Lautner won a round against Robert Pattinson in our Twilight tourney? So, fellas—off with the shirts!
New Moon demands that our heroes—both sparkly and hairy—expose some flesh, so we can finally answer: Whose got the tastiest torso? Now, Taylor is kind of a workout nut, even pumping out of the back of a car if he has to. But R.Pattz does have a crazy-cut slim quality...and worked for it.
So what do you think—who's hottest at their core?
R.Pattz vs. Taylor: Round 5
Results so far: R.Pattz 4, Taylor 0