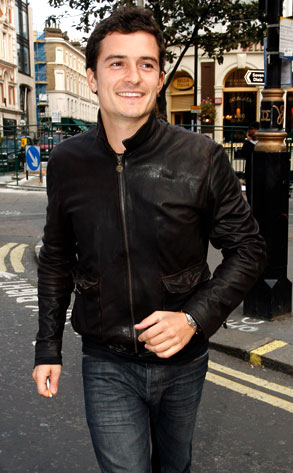 Ben Dome, David Lucas, PacificCoastNews.com
Someone's gotten away with Orlando Bloom's treasure!
E! News has learned that some enterprising thieves have broken into the Pirates of the Caribbean star's Hollywood Hills pad and made off with a boatload of cash and jewels.
"Yesterday evening, around 5:50 p.m., a relative of Bloom went to his home and discovered that it had been broken into and called police," said LAPD spokeswoman Amanda Betat. "As far as the amount of stolen items, it's an undisclosed amount of cash and jewelry."
An inside job, me hearties?!