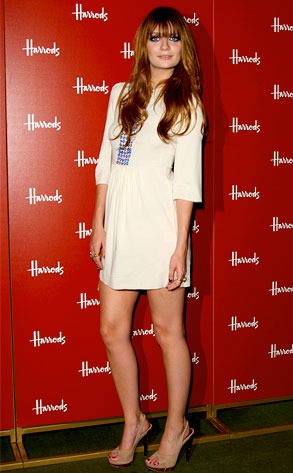 Mike Marsland/Getty Images
We finally know where the cops took Mischa Barton yesterday.
The 23-year-old actress has been hospitalized and is currently under a doctor's care after making a nonemergency phone call to the police on Wednesday, Barton's rep confirmed to E! News Thursday.
"Ms. Barton was safely transfered to medical treatment for which she remains hospitalized, as per the recommendation of her doctor," Craig Schneider said.
He opted not to comment on Access Hollywood's report that Barton has been placed under an involuntary psychiatric hold at Cedars-Sinai Medical Center.
The trouble apparently started yesterday afternoon, when Barton called the cops because she's Marissa from The O.C.
"Police were involved due to Ms. Barton's celebrity status to ensure her safe transfer to medical treatment, for which she remains hospitalized as per the recommendation of her doctor," Schneider said.
L.A.'s Finest ended up assisting her with what they categorized as "medical issues."
"Shortly after 3 p.m., a patrol car did respond to her home to assist her with medical issues," LAPD spokeswoman Officer Karen Rayner told E! News. "No one was arrested, and no one else was involved."
E! News has learned that this was the second call for medical help that came from Barton's Beverly Hills home this week, the first one coming after an unidentified 30-year-old man fell down the stairs and dislocated his knee, according to the L.A. Fire Department.
Barton was expected to attend tonight's premiere of her new indie film, Homecoming, but producers now say she won't make it.
A source tells E! News that the leggy thesp has every intention of reporting for work on the CW's The Beautiful LIfe, which premieres Sept. 16, and that both the studio and the network are aware of what's going on and supportive of her situation.
Whatever that is, exactly.
—Reporting by Ken Baker and Whitney English
(Originally published July 16, 2009, at 7:09 a.m. PT)
_________
Don't let this latest celeb mystery stump you. Check out E! Online's gossip guru, Ted Casablanca, and his column The Awful Truth for all the inside scoop.